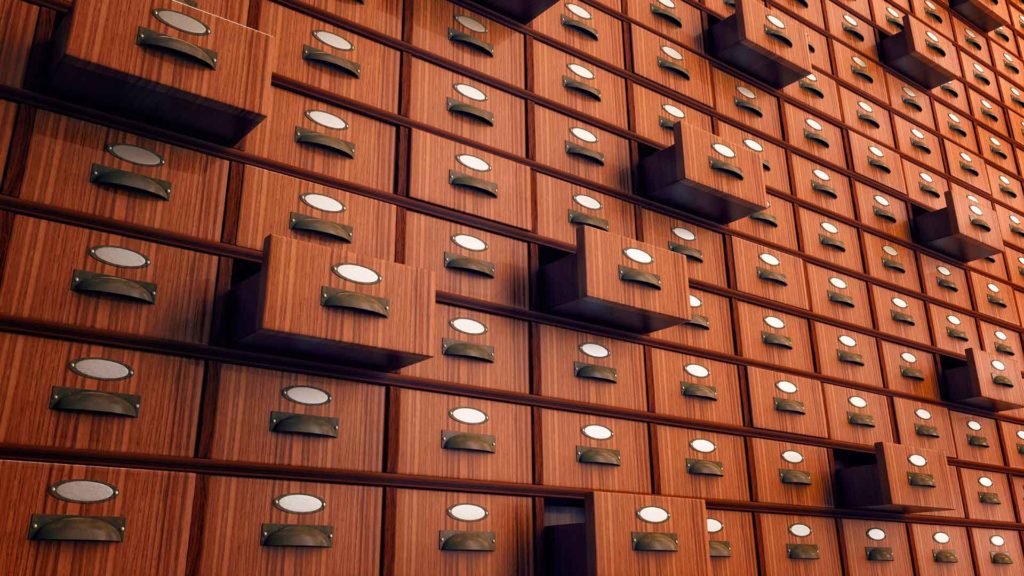 Saturday School of Modern Languages (SSML), renamed in 1987 as Victorian School of Languages (VSL) is a unique educational institution. It is a school for languages not offered by the regular school curriculum. After World War II, SSML began to occupy an increasingly important place as the provider of language classes for a multicultural population and the school continue to increase in student numbers, centres and the languages offered.

The beginnings were modest. The first classes were the initiative of a language teacher who believed that more languages should be offered within the school curriculum than the traditional French, German and Latin. The school opened in 1935 at MacRobertson's Girls High School on Saturdays with Japanese and Dutch.
In September 1976, Aleksandra (Saša) Ceferin approached the Acting Principal of SSML, David Cockroft.
The stated conditions were straightforward. The school required a list of student names with addresses and names of the schools attended by the students, a list of teachers and emergency teachers, each level offered and a list of textbooks required for the courses. At the beginning of the school year a curriculum for each level would be required.

The student lists were collated at the Religious and Cultural Centre Melbourne coordinated by Drago Ceferin with valuable assistance of Fr. Basil Valentin, Fr. Stanko Zemljak and the Slovenian Association Planica Springvale with Vlado Sluga, štefan Srnec and Lucija Srnec. They approached the community and collected names for enrolment. Altogether 140 names of students were collected, indicating a well spread population concentrated in three areas of Melbourne. A. Ceferin prepared a detailed syllabus for a junior and a senior class, and a list of language resources.

By the end of 1976 Slovenian was approved. Classes were to be introduced in 1977 at three centres. The historical announcement Obvestilo to Slovenian parents was signed by the Headmaster of SSML, Stefan Kasarik and Aleksandra Ceferin.
In 1977 six Slovenian classes were offered. There was a junior and a senior class at each of the three school centres.

The teachers at the three centres were:
University High School Centre – Natasha Vincent and Maria Bosnič,
Maribyrnong High School Centre – Vesna Iskra and Magda Hribernik,
Box Hill High School Centre – Lucija Srnec and Draga Gelt.

In the following years other teachers joined in the effort: Pauline Benčan, Lidija Čušin, Drago Ceferin, Sandi Ceferin, Lilijana Fekonja, Marta Jelenko, Stephanie Matkovič, Anne Melnyk, Viki Mrak, Jožica Paddle-Ledinek and Pavel šraj.

In 1976 colleagues were contacted in Slovenia, Trieste, and the USA regarding suitable textbooks, which had to be approved by the school. It was fortunate that we had willing friends who made sure that books were sent in time for the beginning of the school year. In the USA we were assisted by Prof Edi Gobec (Slovenian Research Center of America) and in Trieste Prof. Martin Jevnikar collected a suffi cient number of lower secondary and primary school readers to supply all three centres.

The classes were well equipped with dictionaries and grammar-books. They were supported with class-sets of school readers used at lower secondary levels in Slovenian schools outside the borders of Slovenia (at the time the north-western republic of the Socialist Federal Republics of Yugoslavia).

The textbook that was used by all classes was the Slovenian Language Manual 1 & 2. It was developed and published by Prof. Edi Gobec for the needs of descendants of Slovenian immigrants in the USA. The coursebook is a combination workbook, grammar and topical vocabulary. It lacked audio support materials, but allowed students to work independently and at their own pace through the exercises.

The course book provided the backbone to the teaching of Slovenian. It was supplemented with wider reading, conversation, role-plays, free writing, poems, songs and riddles. There was a strong cultural component, focusing on historical events, customs and traditions and features of Slovenian culture. This was taught in conjunction with tales, myths, stories, epic poems and ballads dealing with particular historical events or features of Slovenian society at present and in the past.
We had started in three centres at localities which reflected the areas where Slovenian community lived in greater number. The locations of centres changed over the years in response to Slovenian community movements. The number of centres increased to six in 1984, in an attempt to provide access to students living in different areas of Melbourne:
At the end of 25 years the number of enrolments had been reduced to one class in central Melbourne. The majority of students enrolled are children of parents who are born in Australia or adults who plan to travel to Slovenia and would like to be able to communicate in Slovenian.

Comments
comments