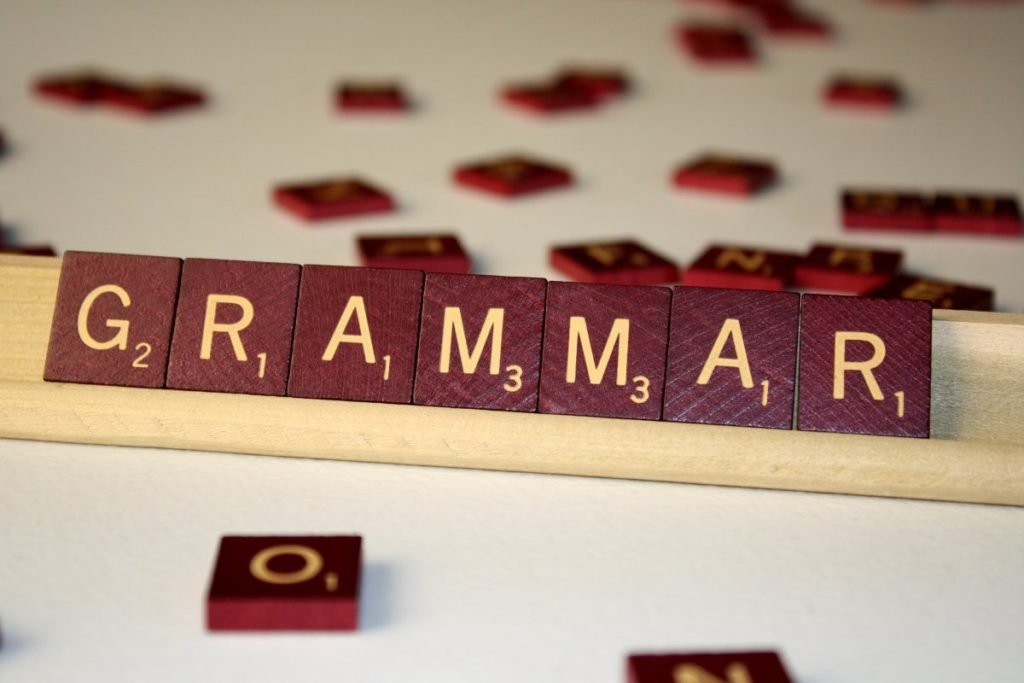 Slovenian expresses with its endings not only number and gender, but also relationships between the different words in the sentences (which in English are expressed by means of prepositions). There are a total of six forms for these relationships – which are called cases.
They have the following names: nominative, genitive, dative, accusative, locative and instrumental. (the first four cases are as in Latin).
For the most part nouns are declined according to the following four patterns:

Singular

Plural
miz-a
-o
-e
-i
-i
-o
miz-e
-e
–
-am
-ah
-ami
nit-
–
-i
-i
-i
-jo
nit-i
-i
-i
-im
-ih
-mi
korak-
–
-a
-u
-u
-om
korak-i
-e
-ov
-om
-ih
-i
mest-o
-o
-u
-u
-u
-om
mest-a
-a
–
-om
-ih
-i

Dual
miz-i
-i
–
-ama
-ah
-ama
nit-i
-i
-i
-ima
-ih
-ima
korak-a
-a
-ov
-oma
-ih
-i
mest-i
-i
–
-oma
-ih
-i
1. Some nouns have instead of –jo and –mi the endings –ijo and –imi. Instead of –im –ih –ima some have –em –eh -em: kostem.
2. If the noun refers to an animate being, it has the accusative ending -a (človek, človeka).
3. Some nouns have the ending –u: most mostu.
4. Many nouns lengthen the stem with –ov in the plural: sinovi; these have in the G. Pl. the ending: sinovi – sinov.
Adjectives and most pronouns are declined like this:

Singular

Masculine:

lep-

– /-ega

-ega

-emu

-em

-im

Feminine:

-a

-o

-e

-i

-i

-o

Neuter

-o

– /-ega

-ega

-emu

-em

-im

Plural

Masculine:

lep-i

-e

-ih

-im

-ih

-imi

Feminine:

-e

-e

Neuter

-a

-a

 

Dual

Masculine:

lep-a

-a

-ih

-ima

-ih

-ima

Feminine:

-i

-i

Neuter

-i

-i

Personal Pronouns are declined:


Singular
1. Person:

jaz

mene/me

mene/me

meni/mi

meni

menoj/mano

2. Person:

ti

tebe/te

tebe/te

tebi/ti

tebi

teboj/tabo

Reflexive:

—

sebe/se

sebe/se

sebi/si

sebi

seboj/sabo

3. Person
Masculine:

on

njega/ga

njega/ga

njemu/mu

njem

njim

Feminine:

ona

njo/jo

nje/je

njej/ji

njej

njo

Neuter

ono

njega/ga

njega/ga

njemu/mu

njem

njim

1. Person
Masculine:

mi

nas/nas

nas/nas

nam/nam

nas

nami

Feminine:

me

2. Person
Masculine:

vi

vas/vas

vas/vas

vam/vam

vas

vami

Feminine:

ve

3. Person
Masculine:

oni

njih/jih

njih/jih

njim/jim

njih

njimi

Feminine:

one

Neuter

ona

1. Person
Masculine:

midva

naju/naju

naju/naju

nama/nama

naju

nama

Feminine:

medve

2. Person
Masculine:

vidva

vaju/vaju

vaju/vaju

vama/vama

vaju

vama

Feminine:

vedve

3. Person
Masculine:

onadva

njiju/ju

njiju/ju

njima/jima

njiju

njima

Feminine:

onidve

Neuter
The interrogative and relative pronouns kdo, kdor and kaj, kar are declined like this:
"who"

kdo

koga

koga

komu

kom

kom

"one who"

kdor

kogar

kogar

komur

komer

komer

"what"

kaj

kaj

česa

čemu

čem

čim

"what"

kar

kar

česar

čemur

čemer

čimer
Nekdo or marsikdo are declined as kdo; nihče and vsakdo as kdor (e.g.nikogar) etc.
As kaj are also declined: nekaj, marsikaj, as kar also nič (Gen. ničesar).
The other pronouns are declined like adjectives, but ta and ves are exceptional: instr. Sg. Is tem, vsem; in the plural they are declined like this:
Masculine: ti te teh tem teh temi
Feminine: te
Numerals are declined as adjectives, cardinal numbers like this:
Value 2:
Masculine: dva dva dveh dvema dveh dvema
Feminine: dve dve
Value 3:
Masculine: trije tri treh trem treh tremi
Feminine: tri
Value 4:
Masculine: štirje štiri štirih štirim štirih štirimi
Feminine: štiri
Value 5:
Masc./Fem. pet pet petih petim petih petimi
Comments
comments