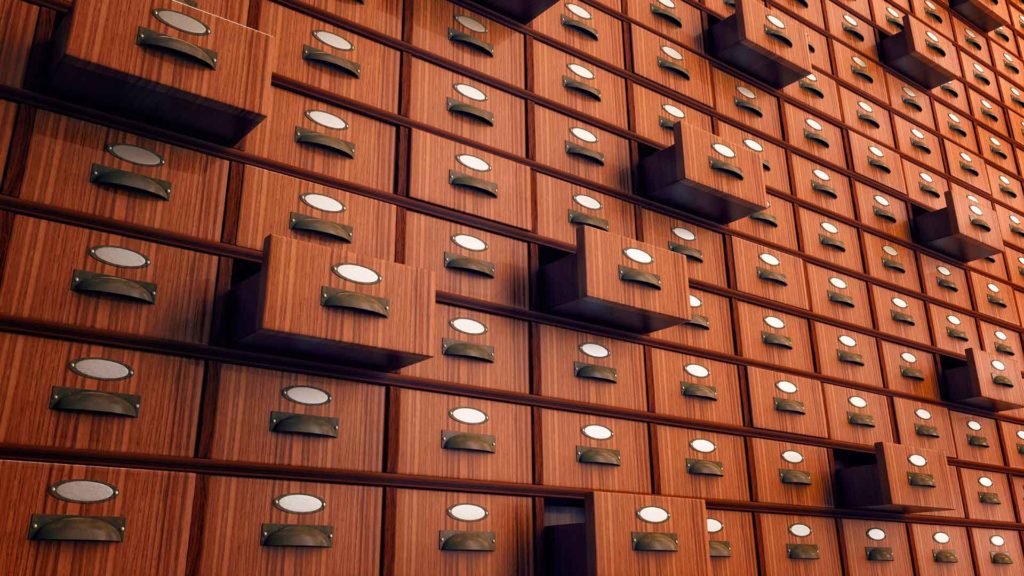 Aleksandra Ceferin (BA Hons, MA, Dip Ed) became involved with the teaching of Slovenian language in Victoria and the Slovenian community in 1976. It meant an intensive involvement with the process of educational reform, course development and publication over three decades. She was also at various times a participant in the emerging multicultural society of Australia and found herself in the position of not only organizing and developing the teaching of Slovenian language but also of informing Slovenian public in Australia and Slovenia of developments of interest to the Slovenian community and the education of their children. The focus was on Slovenian language, and its importance to the students, their parents and the community as a whole.
She began publishing articles in Slovenian language in 1976. The series of articles marks the process of events, issues, and information that Aleksandra Ceferin wrote for the Slovenian community since 1976, and published for the most part in the monthly journal Misli, later also in Glas Slovenije, Rodna Gruda, Slovenščina v šoli, MLTAV Newsletter (Modern Language Teachers Association of Victoria).
She also published the books: Slovenian Literary Reader, Slovenian Folk Songs, Slovenian Language in Australia-25 years of Slovenian Language in Victorian Schools (2003) and curriculum publications for German and Slovenian languages (1992 – 2003) of the Education Department of Victoria.
Since 1998 she is director and chief editor of www.thezaurus.com and publishes mainly on the web.
Articles by Aleksandra L Ceferin 1976 – 2004
1976
Organizacija in problemi poučevanja slovenščine, Misli, sept-okt 1976
Documents: 9.5 STAV Articles 1976-1997
http://www.scribd.com/doc/26088447/9-5-STAV-articles-1976-1997-Slovenian-language-in-Australia
1977
Šolanje v Sloveniji, zamejstvu in zdomstvu, Misli, jan. 1977
Prvo leto slovenščine v srednji šoli, Misli, dec. 1977
1978
Slovenci in knjiga, Misli, jan.1978
1979
Slovenščina v avstralskih šolah, Misli, jan. 1979
Šolanje v Viktoriji, Misli, feb., 1979
Slovenci v Avstraliji – iz predavanja na Monash Univerzi, 23 julija 1979, Misli, sept.1979
1980
O naših kulturnih dejavnostih, p. Basil Valentin, intervju z mag. prof. Aleksandro Ceferin, Misli, jan., 1980
Slovenka v etničnem svetu, Misli, mar. 1980
Etnično TV dobimo v oktobru, Misli, sep. 1980
Seminar za slovensko besedo v svetu, Misli avg.1980
1981
Počevanje slovenščine – naša stalna skrb, Misli, jan-feb, 1981
Spremembe v tehnologiji in njihov vpliv, Misli, marc, 1981
Nekaj zanimivih informacij. Poročilo o delu in stanju etničnega šolstva v mejah avstralskega multikulturalizma, Misli, maj, 1981
Novi avstralski svet za prebivalstvo in etnične zadeve, Misli, jun. 1981
AIMA – Australian Institute of Multicultural Affairs, Misli, okt. 1981
Seminar etničnih knjižničarjev, Misli, avg. 1981
Omembe je vredno – petletnica poučevanja slovenščine in prva matura, Misli, nov. 1981
Avstralsko državljanstvo in novonaseljenci, Misli, sept 1981
1982
Slovenian Teachers Association of Victoria, iz razgovorov ob petletnici, Misli,
jan-feb, 1982
Naseljevanje in zaposlitev, Misli apr.1982
Kolikor jezikov znaš – toliko mož veljaš!, Misli. jun.1982
Mladina piše, ed. A Ceferin, Misli, avg.1982
Naši maturanti, Misli, dec 1982
1983
Še eno šolsko leto za nami, Misli, jan-feb 1983
Slovenske knjige na razstavi, Misli, apr. 1983
Še o državljanstvu, Misli, sept. 1983
Slovenska pesem med nami, Misli. jul.1983
Mesec izpitov, Misli, nov.1983
1984
Šola mnogih jezikov, Misli, jan-feb 1984
1985
Novo berilo slovenskega slovstva, Misli, jan-feb, 1985
Obletnici naseljevanja: 1988 – Avstralija 200 let, 1985 – Viktorija 150 let
1986
Popis avstralskega prebivalstva, Misli. apr. 1986
1987
Otrok in šola, Misli jan-feb 1987
Študent in delo, Misli, apr. 1987
Važnost učenja jezikov, Misli, avg.1987
V Viktoriji: nova šola za jezike, Misli, dec. 1987
1988
40 let našega naseljevanja v Avstraliji, Misli, nov.1988
1990
O našem šolanju – 1990, Misli jan-feb 1990
1992
Viktorijska šola in jeziki, Misli, dec. 1992
1994
Viktorija-Dvanajst let slovenske mature/Sedemnajst let šolskega pouka, 1993: Ples slovenskih maturantov, Glas Slovenije, jan 1994GA
Slovenija in slovenščina na Language Expo 1994, Glas Slovenije, 31 aug. 1994
The Teaching of Slovenian Language in Australia, Glas Slovenije, 31 avg. 1994
1997
Ljubiti naš slovenski rod – Aleksij Pregarc v Avstraliji, Misli, jul. 1997
1998
Dom počitka matere Romane – pet let obstoja, Misli, maj 1998
Stanko Prosenak – 40 let uspešnega življenja na peti celini, Misli, maj, 1998
The Sound of One Hand Clapping – recenzija filma, Misli, maj, 1998
Državna sekretarka Mihaela Logar, voditeljica Urada za Slovence v zamejstvu in po svetu, na obisku V Melbournu, Misli, junij 1998
Proslava pete obletnice glasu Slovenije – kulturni dogodek leta 1998, Misli, junij 1998
Dr.Edi Gobec, Slovenec v svetu, Misli, junij 1998
Učim se slovensko. Maturanti 1998 v Viktoriji, Misli, julij-avgust 1998
Misli, commemorative edition, ed. Aleksandra(Sasha)Ceferin, Sept. 1998,
Obletnice – praznični mejniki življenja
The Beginnings of Misli
Od Padua Hall do Baragovega doma
Baragov dom
Blagoslovitev cerkve sv Cirila in Metoda
Cerkev in dom – vera in kultura – delo in zabava
Slomškova šola
Tako smo praznovali 30-letnico cerkve sv.Cirla in Metoda, Misli, okt. 1998
Documents: 10.5 ISSV Publishing 1998-1999
http://www.scribd.com/doc/26178545/10-5-ISSV-Publishing-1998-1999
1999
Novo slovensko stičišče v Avstraliji, Rodna Gruda 3/99
Internet in the LOTE Classroom, MLTAV Newsletter, Vol 3, No1
Oktet Suha na obisku v Viktorijski šoli za jezike v Melbournu, Misli, sept.1999
Internet v slovenskem razredu Viktorjske šole za jezike, Education Department of Victoria, Misli, maj 1999
Andrej Potočnik, umetnik v lesu, Rodna Gruda Leto 47, št.11-12, 1999
Zakladnica avstralskih Slovencev na Internetu, Aleksandra Ceferin intervju z Danijelom Devetakom, Novi Glas, junij 17, 1999
2000
Prihodnost slovenščine v Avstraliji, Slovenščina v šoli, št.6, 2000
The Future of Slovenian Language, Computer Technology, Global Classroom and Electronic Learning, Rodna Gruda 31, 2000
Documents: 10.5 ISSV Publishing 2000-2001
http://www.scribd.com/doc/26179131/10-5-ISSV-Publishing-2000-2001
2001
Slovenski literati na avstralski turneji, Misli, jul-avgust, 2001
Documents: Slovenian Literary Tour Down Under 2001
http://www.scribd.com/doc/26417252/Slovenian-Literary-Tour-Down-Under-2001
2002
Za slovensko knjižno polico, Misli. marc 2002
25letnica poučevanja slovenščine v Avstraliji 1976 – 2002, GS julij, 2002
Slovenščina v Avstraliji – 25 letnica, Misli, September, 2002
25letnico slovenskega jezika v Viktoriji moramo proslaviti, Glas Slovenije, sept. 2002
Slovenski jezik in kultura: prihodnost, GS, Oktober
Slovenski srednješolci odhajajo v Slovenijo – dva meseca na slovenski šoli. Misli dec. 2002
Documents: 10.5 ISSV Publishing 2002-2003
http://www.scribd.com/doc/26184985/10-5-ISSV-Publishing-2002-2003
2003
Slovenian Language in the Australian School System 1977 – 2002, Glas Slovenije, feb-marc, 2003
Slovenski jezik in kultura – 25 let v šolstvu s slovenskim jezikom 1977-2002, Glas Slovenije, feb-marc 2003
Tako smo v Melbournu praznovali 25.obletnico slovenskega jezika, Misli, april 2003
Slovenščina in Slovenci, Silvo Fatur – pogovor z mag. Aleksandro Ceferin, Slovenščina v šoli, št.5-6, 2003
2004
Slovenščina v avstralskem vzgojno-izobraževalnem sistemu dežele Viktorije, Slovenski izseljenski koledar 2004-2005, Slovenska izseljenska matica, Ljubljana 2004
Comments
comments