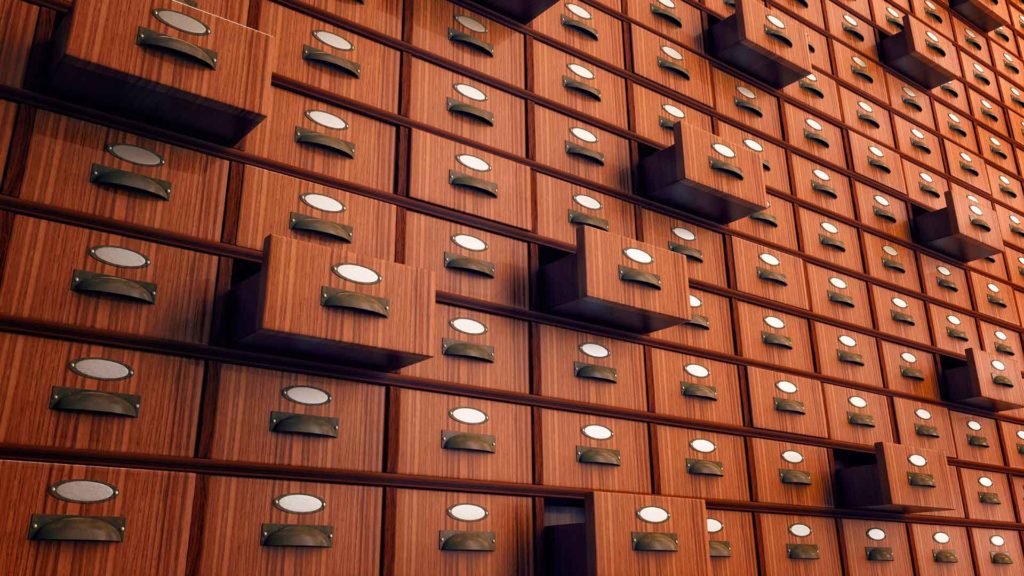 Teaching resources, text-books, readers and references
The text-books for teaching Slovenian in Australia have been a major issue from the beginning. Course-books and text-books, grammars, and work-books published in Slovenia have been plentiful, but none were suitable for teaching a student population in an English-speaking country, whose knowledge of the language was limited and many were more familiar with the dialect spoken at home.
Consequently, the resources that were available, needed to be adapted to the needs of the class. A course-book that could be used as a main course book by all the teachers and students of all ages was Slovenian Language Manual (2 volumes). It was published by Professor Edi Gobec in the USA, and used for teaching Slovenian as a second language. It contained useful and extensive vocabulary lists and grammatical exercises. A wide range of textbooks supplemented the manual and were used by the teacher for variety and stimulation, taking into account the interests of students and curriculum requirements. It had the additional advantage that students in a multilevel class could work independently and at their own level through the chapters.
Several language textbooks were used selectively. These are: Zakaj ne po slovensko? – with dialogues on cassettes and a complete grammar. Certain grammatical elements could be taken and developed by the teacher into reinforcing exercises; for lower levels: Sonja in Peter se učita slovensko 1,2, Veselo v slovenščino, Slovenska beseda v živo, and Učimo se slovensko, work books for lower primary levels. Colloquial Slovene is useful for the texts of dialogue material accompanied with cassette recordings.

For the higher levels the series Učimo se slovenščino I,II,III and Slovenščina za tujce were used very selectively mainly for the texts and grammatical elements. Again these needed to be adapted and developed by the teacher, since they presumed knowledge of the language that a non-native Slovenian could not possess. The primary grammar reference is Slovene: a Comprehensive Grammar by Peter Herrity. Published in 2000, it is the most complete reference of Slovenian grammar, with many examples of language usage.

Slovenian primary school readers were a rich source of materials, although by and large the lower grades were both too difficult and too simple. Useful were illustrations and certain literary forms such as humorous children"s poems and riddles. The most suitable were Slovenian school readers for lower secondary school. The Slovenian Literary Reader is used for the literary component of the syllabus and is a comprehensive historical anthology, containing literary texts not commonly available in the school readers, in a historical chronological order.

A wide variety of resources are used for the language and cultural studies of contemporary Slovenia and are referenced in the curriculum, the emphasis is on authentic language materials, Web resources, video, audio materials, media sources such as radio, journals, magazines, newspapers, television and the Internet.
Bibliography
The bibliography contains the resources used in the Slovenian Course outlines – 2002 for:
Primary, Secondary and VCE levels.

Primary Level
Cajhen, N, et.al, SA Slovenščino v svet 6, Rokus, Ljubljana, 1999
Ceferin, A, Slovenian Folk Songs (with audio cassette), Melbourne, 1985
Ceferin, A, Slovenian Literary Reader, Melboume, 1984
Cigani, Dr. F, Slovenske Narodne Pesmi, Celovec, 1996
Cvetko, Igor, Slovenske otroške prstne igre, Didakta, Radovlijica, 1996 Černigoj, F, Nace ima dloge tace, Zavod Republike Slovenije,za šolstvo, Ljubljana, 1996
Gašperin, R, Enci benci na kamenci, Osnovna sola F. S. Finžgarja, Lesce, 1990 Gelt, D, Pišotek, M, Penca, L, Let"s Learn Slovenian Part 1, Slovenian National Council of Victoria, Melbourne, 1992
Gelt, D, Pišotek, M, Penca, L, Let"s Learn Slovenian Part 2,3, Melbourne, 1992, 1999
Kosovel, S, Sonce ima krono, Mladinska knjiga, Ljubljana, 1981
Kovač, P, O krokodilih, putkah in miselnih igrah, Mladinska knjiga, Ljubljana, 1989
Klepac, M, Pogac, S,
Slovenščina – Zima, Ministrstvo za šolstvo in šport, Ljubljana, 1997
Klepac, M, Pogac, S, Slovenščina – Jesen, Ministrstvo za šolstvo in šport, Ljubljana, 1999
Kukovica, F, Sonja in Peter se učita slovensko 1, 2, Drava, Celovec, 1986 Kukovica, F, Zbirka dialogov in otroskih iger 1, 2, Strokovno pedagosko združenje, Celovec, 1996
Kukovica, F, Kažem, skačem, govorim, igraje se slovenščine učim! Strokovno pedagosko zdruzenje, Celovec, 1997
Donaj, V, Dober dan, Slovenščina, Ministrstvo za šolstvo in šport, Ljubljana, 1996
Morato-Vatovec, J, Veselo v slovenščino, Zavod Republike Slovenije za šolstvo in šport, Ljubljana, 1993
Petovšek, D, Slovenske uganke, Mladinska knjiga, Ljubljana, 1978
Minatti, I, Sončnica na rami, Mladinska knjiga, Ljubljana, 1980
Varl, B, Igramo se z lutkami, Mohorjeva družba, Ljubljana, 1998
Veselko, H, Prvo berilo, Založba mladinska knjiga, Ljubljana, 1990
Zupan, J, Pelikan-Prek, D, Zrno do Zrna, Zavod Republike Slovenije, za šolstvo, Ljubljana, 1998
Zajc, D, Pesmi, pravljice, in igre za otroke, Emonica, Ljubljana, 1990
Žele, I, Vrbinc, M, Otroci radi beremo, Mohorjeva založba, Celovec, 1989

Secondary Level
VCE Study Resources – a note
The references for the two years" VCE study, Units 1 – 4 are presented thematically on the Website Thezaurus:
Slovenian Language and Cultural Resources www.thezaurus.com, section VCE Study Resources.
The VCE references have been compiled by the Institute for Slovenian Studies of Victoria for "The VCE Study Design – Slovenian", also available on www.thezaurus.com.
"The VCE Study Design – Slovenian" is the latest publication for the VCE Slovenian language by the Education Department of Victoria, Board of Studies, Melbourne, 2001 (accreditation period 2001 – 2005). Further information about VCE studies is available on www.vcaa.vic.edu.au.

Slovenian Language Books
Ceferin, A, Slovenian Literary Reader, Melboume,
1984 Honzak, M, Berilo 7,
Dober dan življenje, Mladinska knjiga, Ljubljana, 2000
Honzak M, Berilo 8, S
krivno življenje besed, Mladinska knjiga, Ljubljana, 2000 Donaj, V,
Dober dan, Slovenščina! Ministrstvo za šolstvo in šport, Ljubljana, 1996
Dular et al, Slovenski jezik 1. Učbenik, Maribor, ZO, 1982
Gobetz, M, & Loncar, B, Slovenian Language Manual 1, 2, Slovenian Research Centre of America, Ohio, 2000
Jug-Kranjec, H, Slovenščina za tujce, Ljubljana, Seminar slovenskega jezika in kulture, 1995
Križaj-Ortar, M, Učimo se slovenščino, Državna založba Slovenije, Ljubljana, 1993
Kunaver, D, Slovenske ljudske pripovedke – Slovene legends, Ljubljana, 1999 Pogac, S & Klepac, M, Slovenščina – Skozi letne čase: Zima, Ministrstvo za šolstvo in šport, Ljubljana, 1997

Grammar Books
Bajec, A, Slovenska slovnica, Državna založba Slovenije, Ljubljana, 2000
Derbyshire, W, A Basic Reference Grammar of Slovene, Slavica, Columbus, 1993
Herrity, P, Slovene: A Comprehensive Grammar, Routledge, London, 2000
Pavlin Povodnik, M, Skladnja, Jutro, Ljubljana, 1994
Skaza, J, Pravopis, Jutro, Ljubljana, 1994
Toporišič, J, Slovenska slovnica, Obzorja, Maribor, 1984
Žagar, F, Slovenska slovnica in jezikovna vadnica, Obzorja, Maribor, 1990
Slovenian Language Reference Books
šimenc, S, Pisno sporočanje za vsakdanjo rabo, Zavod Republike Slovenije za šolstvo in šport, Ljubljana, 1992
Toporišič, J, Nova slovenska skladnja, Državna založba Slovenije, Ljubljana, 1982
Toporišič, J, Slovenski jezik in sporočanje, Obzorja, Maribor, 1994
Toporišič, J, Slovenska zvrstna besedila, Filozofska fakulteta, Ljubljanska univerza, Ljubljana, 1993
References
Bogataj, J, Sto srečanj z dediščino na Slovenskem, Ljubljana, 1992
Berk, Bogataj, Puksič, Ljudska umetnost in obrti v Sloveniji, Domus, Ljubljana, 1993 Ceferin, E, Predpisi o zadrugah, CZ uradni list Republike Slovenije, Ljubljana, 1997
Glušič, H, Prešernova družba, Ljubljana, 1996
Gruden, J, Zgodovina slovenskega naroda, 1-2, Mohorjeva družba, Celje, 1992 Jesenovec, A, Lenardič, Književnost na maturi 2002, ICO, Ljubljana, 2001
Kuret, N, Praznično leto Slovencev 1-4, Družina, Ljubljana, 1989
Ovsec, D, J, Velika knjiga o praznikih, Domus, Ljubljana, 1992
Pečjak, V, Psihologija spoznavanja, Državna založba Slovenije, Ljubljana, 1977 Pečjak, V, Psihologija tretjega življenskega obdobja, Pečjak, Znanstveni institut Filozofske fakultete Ljubljanske univerze, Ljubljana, 1998
Prek, S. Merharj, B, Tristo narodih, Cankarjeva založba, Ljubljana, 1993 Prešeren, J, Anthology of Australian Slovenes – 1988.
SALAC, Sydney, 1988 Saksida, I, Izhodišča in modeli šolske interpretacije mladinske književnosti, Different, Trzin, 1994
šavli, J, Slovenska znamenja, Humar, Bilije, 1994
Žitnik, J, Slovenska izseljenska književnost, Rokus, Ljubljana, 1999
Razboršek, I, Slovenska krasilna umetnost, Mohorjeva družba, Ljubljana, 1993 Sluga, M, Zgodovina Slovencev, Cankarjeva založba, Ljubljana, 1979 štrekelj, K. Slovenske narodne pesmi, 1-4, Cankarjeva založba, Ljubljana, 1980
References – Literature
Blatnik, A, Zakon Želje, študenska Založba, Ljubljana, 2000
Bohanec, F, Ljudske pesmi izbrano delo, Mladinska knjiga, Ljubljana, 1972
Bojc, E, Pregovori in reki na Slovenskem, Državna založba Slovenije, Ljubljana, 1984
Fenwick, E, Adolscenca, Založba Kres, Ljubljana, 1997
Flisar, E, Zgodbe s poti, Vodnikova založba, Ljubljana, 2000
Fatur, L, Dom dedov, Forum piranese Koper, Postojna, 2001
Fatur, S, Slovenska leposlovna književnost, Obzorja, Maribor, 1992
Glušič-Krisper, H, Slovenska proza 1945-1965, Slovenska matica, Ljubljana, 1968
Janez, S, Poglavitna dela slovenske književnosti, Obzorja, Maribor, 1992
Kmecl, M, Mala literarna teorija, Borec, Ljubljana, 1976
Kos, J, Neznani Prešeren, Cankarjeva založba, Ljubljana, 1994
Kos, J, Pregled slovenskega slovstva, Državna založba Slovenije, Ljubljana, 1980
Kos, J, Slovenska književnost, Cankarjeva založba, Ljubljana, 1996
Poniž, D, Črtomirovo slovenstvo, Cankarjeva založba, Ljubljana, 1993
Predan, A, Contemporary Slovenian Drama, Slovene Writers" Association, Ljubljana, 1997
Raposa, K, Dokumenti slovenstva, Cankarjeva založba, Ljubljana, 1994
Rupel, M, Slovenski protestanski pisci, Državna založba Slovenije, Ljubljana, 1966
Stanonik, M, Bela Ljubljana, Založba Kmečki glas, Ljubljana, 2001
Trubar, P, Catechismus, (facsimile of 1550, Tubingen) Mladinska knjiga, Ljubljana, 1970

Literature and the Arts
Bernik, F, Trst v slovenski poeziji, Lipa, Trst, Koper, 1984.
Bernik, S, et al. Umetnost na Slovenskem, Mladinska knjiga, 1998
Bolhar, A, Slovenske basni in živalske pravljice, Založba mladinska knjiga, Ljubljana, 1991
Cankar, I, Kurent, Mladinska knjiga, Ljubljana, 1979
Cevc, E, Gotska Plastika na Slovenskem, Narodna galerija, Ljubljana, 1994 Cvetko, D, & Pokorn, D, Jacobus Gallus, and his time, The Slovene Academy of Science and Art, Ljubljana, 1985
Cvetko, D, Slovenska glasba v evropskem prostoru, Slovenska matica, Ljubljana, 1991
Cvetko, I, et al. Slovenske ljudske pesmi – pripovedni pesmi, Slovenska matica, Ljubljana, 1992
Cvitkovič, J, Burger, J, V leru, Slovenska kinoteka, Ljubljana, 1999
Debeljak, A, The Imagination of Terra Incognita: Slovenian Writing 1945-1995, White Wine Press, New York, 1997
Dolar, J, Dvanajst velikih Slovencev, Mihelac, Ljubljana, 1994
Društvo slovenskih pisateljev: International Writers" Gathering – Vilenica – 2000, Ljubljana, 2000
Gelt, Draga, The Slovenians. From the Earliest Times. Coordinating Committee of Slovenian Organizations in Victoria, Melbourne. 1985
Gobetz, E. & Donchenko, A. Anthology of Slovenian American Literature, Slovenian Research Centre of America, Ohio, 1977
Gradnik, A. Selected Poems, John Calder, London, 1964
Gregorčič, S. Pesmi, Mladinska knjiga, Ljubljana, 1987
Jagodič, S, Art Paradox, Dolenjska, Novo mesto, 1993
Kelemina, J. Bajke in pripovedke slovenskega naroda, Humar, Ljubljana, 1997 Kosovel, S, Integrals, Slovene Writers" Association, Ljubljana, 1998
Košir, N, France Prešeren, Partizanska knjiga, Ljubljana, 1977
Kozina, V, Slovenia, land of my joy and my sorrow, Toronto, 1980
Kumar, Z, Pesem slovenske dežele, Obzorja, Maribor, 1975
Krečič, P, Jože Plečnik, Državna založba Slovenije, Ljubljana, 1992
Kos, J, Književnost, Obzorja, Maribor, 1991
Levstik, F, Martin Krpan, Mladinska knjiga, Ljubljana, 1991
Merhar, B, Desetnica: slovenske ljudske pesmi, Mladinska knjiga, Ljubljana, 1994 Murn, J, Zbrano delo, Državna založba Slovenije, Ljubljana, 1954
Moderndorfer, V, Koroške pripovedke, Mladinska knjiga, Ljubljana, 1977
Pečjak, V, Roboti so med nami, Mladinska knjiga, Ljubljana, 1974
Pečjak, V, Socializem v kozji vasi, Posebne edicije Feniks, Ljubljana, 1988 Poniž, Črtomirovo slovenstvo, Cankarjeva založba, Ljubljana, 1993
Pogačnik, J, Slovenska misel, Cankarjeva založba, Ljubljana, 1985
Pregarc, A, Primorska, moja duša in srce, Jaro Mihelac, Ljubljana, 1995 Prešeren, Zbrano delo, Državna založba Slovenije, Ljubljana, 1965
Prešeren, F, Uvod h Krst pri Savici, Mladinska knjiga, Ljubljana, 1984
Prešeren, J, Anthology of Australian Slovenes – 1988. SALAC, Sydney, 1988
Rupel, M, Slovenski protestanski pisci, Državna založba Slovenije, 1966
Rupel, M, Valvazorjevo berilo, Mladinska knjiga, Ljubljana, 1969
Sitar, S, Sto slovenskih znanstvenikov, Prešernova družba, Ljubljana, 1987 Stele, F, Gotsko stensko slikarstvo, Mladinska knjiga, Ljubljana, 1972
Stele, F, Slovene Impressionists, Mladinska knjiga, Ljubljana, 1971
Semič-Daki, S, Najboljši so padli 111, ŽB NOV SRS, Ljubljana, 1972
Sluga-škof, I, Skozi ogenj in pepel, Slovenska izseljenska matica, Ljubljana, 1999
škulj, E, Gallusovi predgovori, Družina, Ljubljana, 1991
štih, B, Knjiga, ki noče biti requiem Slovenska matica Ljubljana, Ljubljana, 1981
Toporišič, J, Slovenska zvrstna besedila, Seminar slovenskega jezika, literature in kulture, Ljubljana, 1993
Valvazor, J.V, Slava vojvodine Kranjske, Mladinska knjiga, Ljubljana, 1994 Vidmar, J, O Ivanu Cankarju, Cankarjeva založba, Ljubljana, 1976
Vrečko, J, Srečko Kosovel, slovenska zgodovina avantgarda in zenitizem, Obzorja, Maribor, 1986
Zadnikar, M, Hrastovlje, Družina, Ljubljana, 1995 Zajc, D, Poezija. Emonica, Ljubljana, 1990
Žitnik, J, Louis Adamič in sodobniki: 1948-1951, Slovenska akademija in umetni znanosti, Ljubljana, 1992
Žitnik, J, Slovenska izseljenska književnost, Rokus, Ljubljana, 1999
Žontar, J, et al. Dokumenti slovenstva, Cankarjeva založba, Ljubljana, 1994
Journals and Periodicals
Glas Slovenije – The Voice of Slovenia, Sylvania, NSW Misli – Thoughts, Baraga House, Kew, Victoria Rodna Gruda, Slovenska Izseljenska Matica, Ljubljana Slovenija, Slovenska Izseljenska Matica, Ljubljana Slovene Studies, Journal of the Society of Slovene Studies, Ohio
Radio
SBS 1224 AM 3 ZZZ 92.3 FM
Television
Channel 31- Slovenian Magazine, Melbourne
Web sites
http://thezaurus.com
http://www.glasslovenije.com.au
http://www.matkurja.com
http://www.ljubljana.si
http://www.slowwwenia.com
http://www.ilbis.com/slo_portal.html
http://www.ess.gov.si
http://evropa.gov.si
http://www.vitrum.si
http://www.burger.si
http://www.posta.si
http://www.interblod.com
http://www.chat.buy.si
http://www.tabla-si.com
http://www.mss.edus.si
http://www.uni-lj.si/
http://www.svarog.org
http://www.uvi.si
http://www.preseren.net
http://www.andrejblatnik.com
http://www.med.over.net
http://www.kulinarika.net
http://www.neckermann.si
http://www.emka.si
http://www.mladinska.com
http://www.megaklik.si
http://www.ekosklad.si
http://www.sraka.com

Videos
Gorenjski slavček, slovenska opera, TV Ljubljana, 1983
Kamniti Pygmalion: Jože Plečnik, RTV Slovenija, 1992
Prešernova Zdravljica, Jaka, Ljubljana, 1995
Domače obrti na Slovenskem, (2 videos) RTV Slovenija, 1993
Gorenjski plesi – folklorna skupina Emona, Ljubljana, 1997
Košir, I. Zvoki – umetniški program, Ljubljana, 1999
(6 television programs on traditional Slovenian folk festivals)
Lenarčič, Lenarčičeva zlata poroka, Brezje, Slovenia, 1998 (Slovenian wedding ceremony)
Iz zemlje vzeto, domači obrti in ljudsko izročilo v Prekmurju in Prlekiji,
NOMI, Murska Sobota, 1998
Peka božičnega kruha, SAZU, Ljubljana, 1996
Slovenia is, TV Slovenia, May 1994
Cvetje v jeseni, (television serial) RTV Ljubljana, Slovenia, 1974
V leru, (feature film) E-Motion film, TV Slovenija, Slovenia, 1999
Ceferin, A, Moj Obisk v Sloveniji, Grosuplje, 1997
En dan v škofji Loki, Turistično društvo škofja Loka, 1996
Vinčec, M, Istra – Slovenski del, Videocenter Koper, 1994
Vinčec, M. Gradovi, Slovenia, 1996
Mlakar, A, Moja Slovenija, ZKP RTV Slovenia, 1991
Video Audio film Podobe Posočja, Nova Gorica, 1992
Slovenija – pokrajine in ljudje, ZRC SAZU, Mladinska knjiga, Ljubljana, 1998
Smaragdna reka, RTV Slovenija, 1997
štirje letni časi, SIM Ljubljana, 1988
Zgodba o belem konju, Obzorja, Maribor, 1993
Audio
Ceferin, A, Slovenian Folk Songs, Melbourne, 1985 (audio cassette)
Carmina Slovenica – Slovenian songs, Maribor, 1997 (CD)
Grafenauer, N, Slovenske ljudske pravljice, Mladinska knjiga, Ljubljana, 1992
(textbook of six Slovenian folktales with two audio cassettes)
Logar, T, Slovenska narečja, Mladinska knjiga, Ljubljana, 1992
(textbook of selected Slovenian dialects with four audio cassettes) Pritrkavanje, Helidon, Obzorja, Maribor, 1992 (CD)
Slovenec sem, Branko, Nova Gorica, 1997 (CD) Slovenske ljudske pesmi, ZRC SAZU Slovenia 1996 (CD)
Slovene national and folk songs, SAZAS, Slovenia, 1995 (CD)
Comments
comments