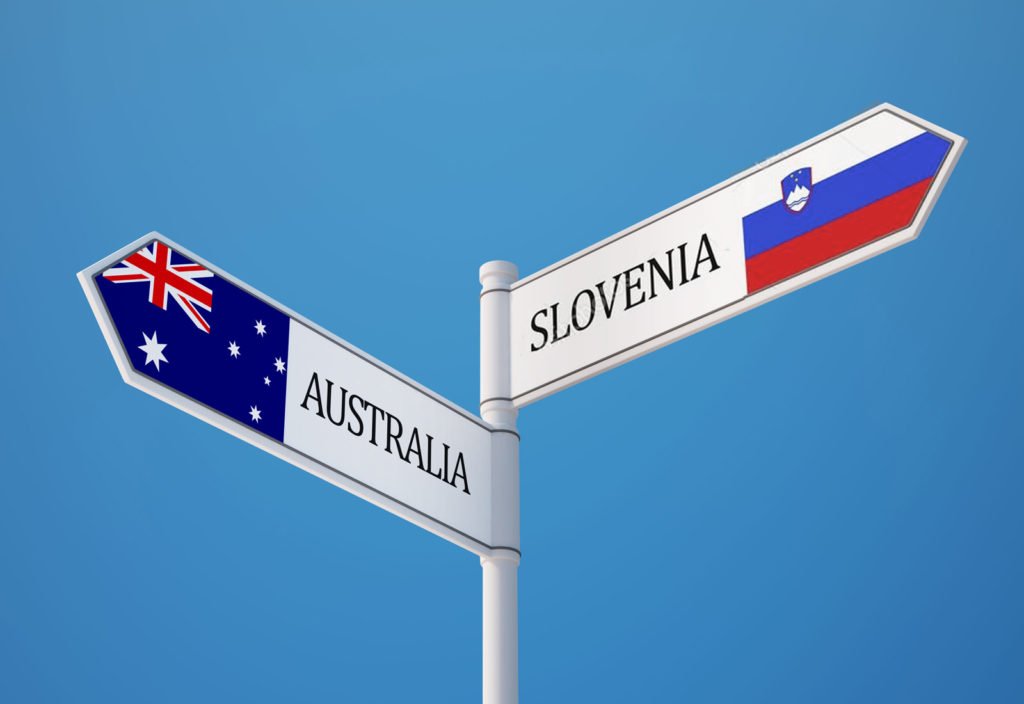 Slovenski misijon Svetega Rafaela, Sydney
The history of the Sydney Slovenian Religious Centre is the history of the involvement of Slovenian Franciscan missions in Australia..Two Franciscan brothers p. Beno Korbič and p. Klavdij came to Sydney in July 1951. In 1952 they began to publish the monthly magazine "Misli", which still continues in 2007. From the beginning it was a significant means of communication and information for the newly arrived settlers. In Sydney the first church with residence was purchased in Merrylands in 1970. Almost immediately the religious community decided to begin building their own church.
The Church of St Raphael was completed and consecrated in 1973, by Ljubljana's assistant bishop Dr. Stanislav Lenič. The next building project was the church hall. Completed in 1983 the hall became the centre of lively cultural activities, with performances by drama groups, Australian Slovenian ensembles, youth concerts and performers from Slovenia.
Classes of Slovenian at primary level have been offered at the centre, which also houses Slovenian Archives – NSW HASA.
St. Raphael Slovenian Mission
313 Merrylands Road, Merrylands, NSW 2160, Australia
Ph 02 9637 7147 02 9682 5478
Fax 02 9682 7692
Mob 0419 236 783
E-mail rafael@zeta.org.au
Web http://www.glasslovenije.com.au/versko-sydney.htm
Managers: Fr. Darko Žnidaršič, OFM, Fr. Valerijan Jenko, OFM, OAM
Comments
comments