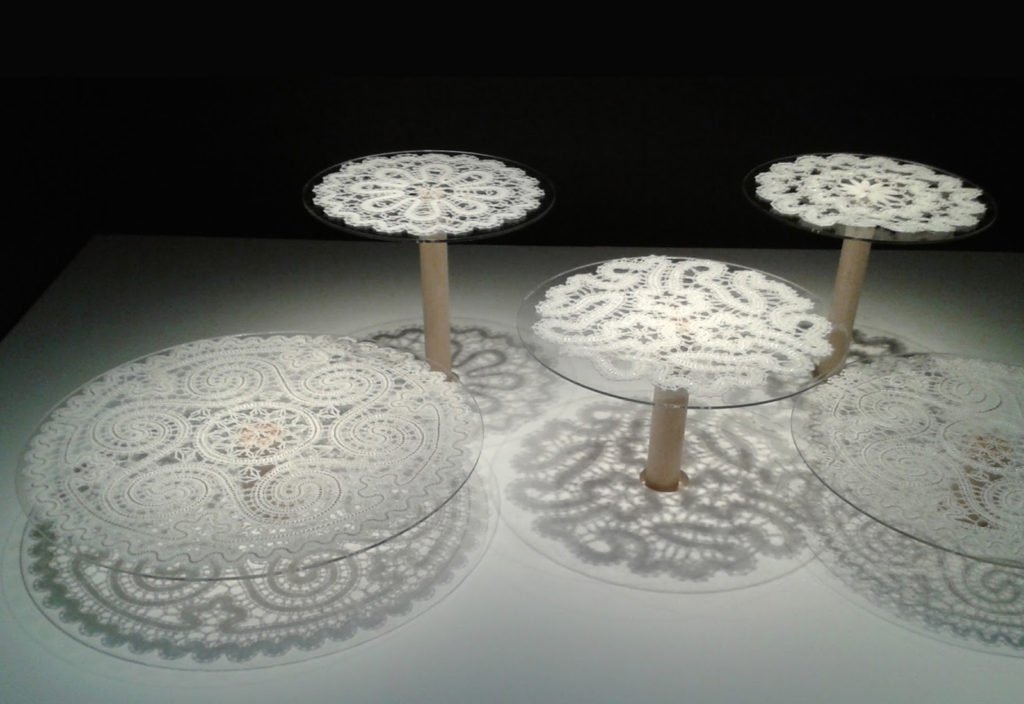 Beauty created with needle, bobbin and thread
Bobbin lace-making is a unique phenomenon in Slovenia. It has developed most intensively in the Idrija area, although the skill has always been practiced in other parts of the country. Traditionally it was the main or additional source of income. Later it became a product which was to become associated with the area. The first lace-making firms appeared in the late 19th century.
Following a decline in lace making after World War II, there was a revival in the eighties, which continues today. The Idrija lace (idrijska čipka) is regarded as representative of Slovenian heritage and creativity in the field of handicrafts and as such a popular gift for state and promotional purposes.
An important and unique aspect of lace making is the education of lace-makers. The Lace-making School in Idrija was established in 1876 and has continued operating without interruption till the present day. More lace-making schools were opened later and in 1995 the first textbook on lace making was published, Klekljanje (Bobbin Lace-making), the only Slovenian textbook on handicrafts.
 
Today there are many lace-making schools in Slovenia and many private lace-making companies that encourage the development and popularization of the craft. Annual exhibitions and competitions produce numerous technically and artistically accomplished pieces by the many outstanding practitioners of the handicraft.
The lace produced today is mainly traditional, replicating traditional products and motifs, and serving established functions. However, we have also the beginnings of a modern approach to lace making, such as lace paintings. A new decorative function has developed, beyond tablecloth edges and collars. Patterns are used in a creative way to achieve new interesting effects, and new patterns are being designed. New materials are being used instead of the traditional cotton, such as silver and gold wire. In this way Andraž Debeljak produces original masterpieces, which are presented as lace paintings or appliques on glass.
Comments
comments