Romana was born in 1930 in Biljana, in the region of south-west Slovenia called Goriška Brda. She migrated to Australia in 1951. Romana had always loved painting and enrolled in The George Bell Art School. She began painting in 1963 and had since held solo exhibitions in Australia, Slovenia, Germany, Italy – over 25 exhibitions.
In 2007 she held a retrospective exhibiton of 50 years of painting, over 100 paintings, featuring Bright, outback Australia and Slovenia.
Romana draws inspiration from the colours and shapes of her environment. The themes are still-life, landscape and human figure. The main medium is oil painting. She depicts her subjects in terms of light and colour, mostly with loose contours and broad brushstrokes. Colour is applied boldly and the landscapes are atmospheric, creating a world of their own.
Of her exhibition in Germany, Frankfurter Neue Presse write the following: On observing he landscapes we can perceive the Impressionists, whereas sometimes she reminds us of Pointillists. Romana Favier Zorzut applies pure colour dots on the canvas, which merge into a whole in the contours. Mixed tones and colour planes are thus formed. The effect is increased by the artist's preference for working with the spatula. The technical device, intended to reproduce a certain harmony or impression, proves as successful: the twinkling light of a sinking landscape, brilliant, and yet non vilent colours, the play of light and darkness, explained as a characteristic in the depictions of the French artistic quarters in Mortmartre, of the luxiriant orcahrds or of the coasts of Spain, flooded by the sun. The paintings with Australian motifs stand out clearly in contrast. The contours are loose, painted with broad brushstrokes. The colour patches are boldly applied and give the impression of the remoteness and the originality of the countryside…"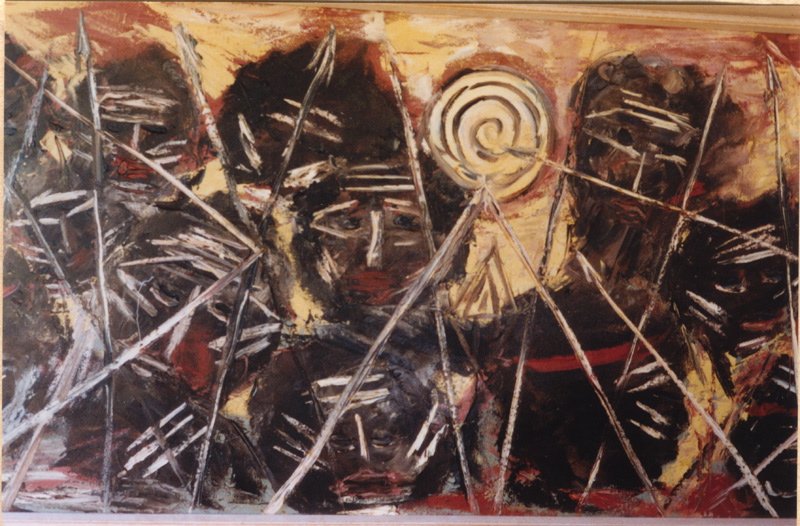 Comments
comments